AN EVENING TO REMEMBER

22nd Annual Reaching for Stars
Only a truly exceptional organization — Youth and Family Services (YFS) — could motivate a dozen of the area's top chefs to come together to put on an exquisite five-course meal paired with local wine and spirits. On April 28, an exceptional crowd of 130 supporters gathered at the Santa Barbara Woman's Club to indulge and raise funds for YFS's critical services for homeless and vulnerable youth. At the annual event, chefs and wineries donated their time, food, and wine, enabling YFS to net at least $50,000.
Guests mingled on the scenic patio while enjoying wine and hors-d'oeuvres. A selection of local beer, wine, and vodka purveyors were provided for guests to enjoy prior to the evenings meal. Upon being seated in the tastefully-decorated dining room, guests were welcomed by Channel Islands Chief Operations Officer, Jennifer Heinen-Stiffler.
Amazing local chefs provided a delectable array of food for the five course meal. The chefs donated their times and talents to support the amazing work that YFS does for the community.
Keynote speaker Lis Wiehl, a former federal prosecutor and New York Times bestselling author, shared about her challenges of supporting youth in the community. She also touched on her battle with sex trafficking in California and how it has disproportionately affected youth in the community. 
Formed in 2001, YFS is the independently managed and funded social services branch of the Channel Islands YMCA. It operates four core programs that serve homeless and at-risk youth and young adults. Noah's Anchorage Youth Crisis Shelter is a licensed residential group home for children 10-17 years old, which also provides outreach to youth and young adults and counseling to families. Last year, it served 170 youth and provided counseling services to 153 families. Youth are referred to the shelter from the foster care system, the probation system, law enforcement, schools, families, and the youth themselves.
Founded in 2011, My Home provides housing and support services for youth age 17 to 26, many coming out of the foster care system. It is a collaboration with the Housing Authority of the City of Santa Barbara and County Child Welfare Services, with YFS providing case management. Currently, there are 15 youth housed and 17 on the waitlist, but those waitlisted still receive case management services, which are comprehensive, and as Alias attested, highly successful. The statistics are impressive, for the most recent quarter reported (December 2017), 86 percent of those housed were employed and 93 percent were enrolled in an educational program.
YFS's Support and Outreach Services assists homeless teens and those at risk of losing their housing with a plethora of services at its Drop-In Center and through mobile outreach. Last year, 120 youth received services. Its St. George Youth Center provides educational, recreational, cultural, and leadership opportunities in an after-school program for teens in Isla Vista and Goleta. In the last two years, throughout the global pandemic, YFS continued to maintain essential operations in Santa Barbara County as more youth say an increase in homelessness.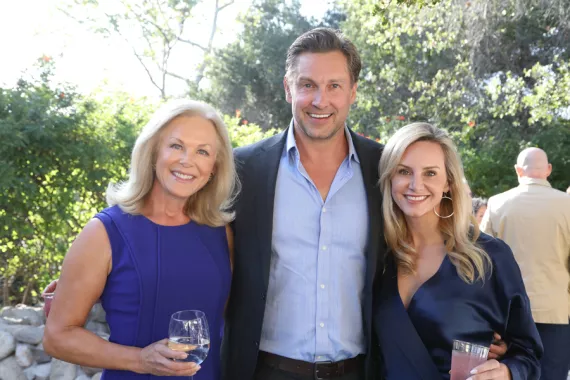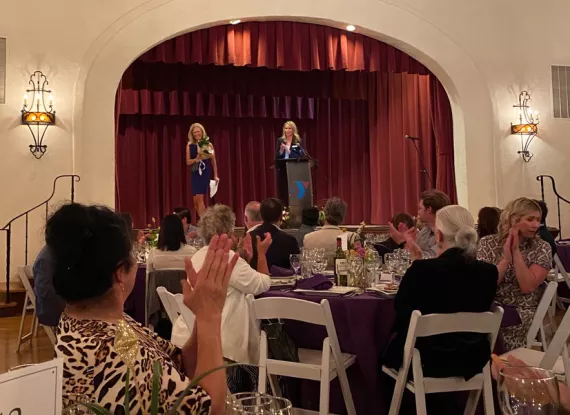 Building Bright Futures
Thank you to our sponsors, chefs, and guests! Your support helps underserved youth in our community reach for the stars and achieve their dreams.
Reaching for Stars is a unique fundraising event which is an intimate evening of impressive cuisine, prepared by local star chefs, and fine wines. Our annual fundraiser comes at a time when youth throughout Santa Barbara County are counting on us more than ever before. There are several ways to join this effort. Visit our silent auction, become a sponsor, consider volunteering, or make a donation. Together we can help youth and families reach for the stars! Sponsorships needed.  
Guest Speaker: Lis Wiehl

We are honored to have former federal prosecutor, NY Times bestselling author and legal media analyst, Lis Wiehl as our guest speaker at this year's Reaching for Stars. She will be speaking on the challenging journeys and success stories of some of our youth.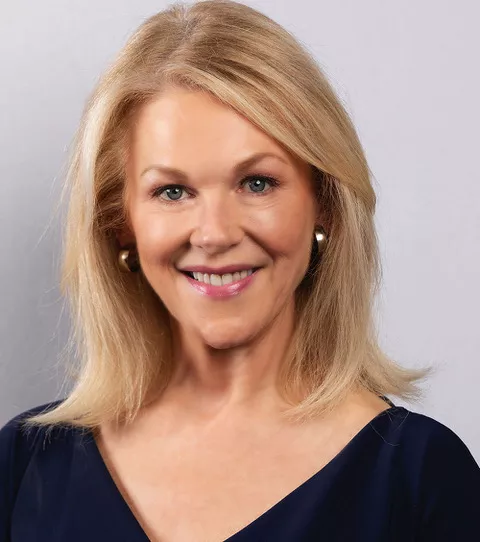 Milo's Story
Milo shares his personal story, from navigating youth homelessness to working for the very programs that once supported him during his time of need.
Maria's Story
Maria found a safe place to learn and grow at the St. George Youth Center. Learn more about her story as she prepares for college in the fall.
Testimonials from My Home
My Home provides services to youth 18-24 experiencing or who are at risk for homelessness. YMCA staff working on housing solutions and counseling to build a path to independence.
"I was in an extremely sad situation for 6 months and think the My Home Program saved my life helping me get back to stability when I was unable to care for myself. The program helped me when I didn't have a job and supported me while I found a job helping me to budget the income I had without over drafting. This gave me security I have never felt, I was able to start a savings account and actually save money for my goals. The help allowed me to not only sustain, but to be motivated and actually appreciative of the help I was receiving."
-      Female, 22 years old
"I had been part of other service programs for months with no results. I got the referral from my brother to come to My Home and talk to Kaylie and within only a couple months she helped me get a place of my own, helped me refinish and fix up furniture, and really went above and beyond to make the place I was living feel like home. It makes sense the program is called My Home because now I really do have my own home."
-      Female, 23 years old
Testimonials from Noah's
Noah's Anchorage provides short-term emergency shelter and drop in services to youth 12-17 years old who are homeless, at risk of homelessness, have run away, or are in an unsafe situation.
"I like how peaceful Noah's is. I enjoy getting away from my family every now and then. I like that I can express myself freely. I am able to use Noah's for tutoring, counseling, homework help or support if I am not able to be at my home or need time to chill out. I feel like I can always come to Noah's and this will always be here for me and the community I live in. The environment is so safe. I enjoy that there is always someone here to talk to. This is like a break from everything."
"Noah's gives me a lot of closure I've never had. I'm able to express myself like I've never been able to, most specifically being Trans. It's a safe place where I don't get bullied. It's nice that the staff really want to help us. It's nice because it's like a home. When I heard that this was a crisis center I thought of a big facility, when I came I realized it's very homey (even down to the chores we have to do). I love that NA is supportive of LGBTQ rights and hooked my up with a lot of resources."
-      Trans Male, 15 years old
We hope you enjoyed exploring all of the wonderful stories from YFS. We hope you can join us next year. All proceeds from the event and auction support local underserved youth. 
 Sign up for the Youth and Family Services YMCA Newsletter to receive exciting updates about your community!